Janice Lewis, age 83, of rural Pelican Rapids, formerly of Baker, MN died in her home on Monday, April 25, 2022.
Janice Angeline Balken was born on April 6, 1939 to Frederick and Hazel (Kastet) Balken in Rothsay, MN. Janice graduated from Rothsay High School in 1957.
Janice married Robert "Bob" C. Lewis on September 14, 1957 in Rothsay, MN and made their home on the Lewis farm near Baker. They moved off the family farm in 1987 and lived in Downer before moving to a ranch near Pelican Lake in 1994. Janice was very active in the family farm of milking cows, field work, and what all else goes with it. Her family was very important to her. She spent a lot of time tending to her gardens growing flowers and vegetables. Besides farm work she was always busy baking, sewing, crocheting, and in her mid-years, ceramics. Later quilting and finishing the quilts by hand, machine quilting, and embroidering.
Janice and Bob spent many winters in Tucson, Arizona and Janice continued wintering in Arizona for many more years following Bob's death in 2002.
Janice is survived by six children: Pat Lewis of Dilworth, MN, five sons: Mike (Karen) Lewis of Barnesville, Mark (Jamie) Lewis of Hawley, Tim (Judy) Lewis of Baker, Todd (Shelley) Lewis of Comstock, and Peter (Kari) Lewis of Baker, 18 grandchildren: John (Marissa) Oelke and their children Robert and Frederick, Jennifer (James) Rickford and their children, Riley, Baxter, and Sully; Katie (Ricky Heck) Oelke and children Laura and Thomas; Kyle (Marlee) Oelke and their children Tristen, Emma, and Finley; Kelley (Conrad) Binsfeld, Kimberly (Adam) Grant and their children Tenleigh and Bentley; Kasey (Cody) Fosse and their children Kaia and Cameron; Chad (Charity) Lewis and their child Ariana; Marcus (Sarah) Lewis and their child Lane; Thane Lewis and his child Camdyn; Bobbi, Owen, and Wylie Lewis, Richard (Kaitlyn) Lewis and Connor Lewis, Logan (Haley) Lewis, Mariah, and Peyton Lewis, two brothers: Harlan (Lois) Balken of Mahtomedi, MN, DuWayne Balken of Fergus Falls, MN, one sister Karen Kimberling of Fort Collins, CO; and several nieces, nephews, other relatives and friends.
Janice was preceded in death by her husband Bob, her parents, one grandson Owen Michael Lewis, sister-in-law Phyllis Balken, one brother in law Kirk Kimberling.
Memorial Service will be Friday, April 29, 2022 at 1:00 PM in the Westminster Presbyterian Church in Baker, MN with Pastor Lorelee Benz officiating. A recording of the funeral service will be on the funeral home website.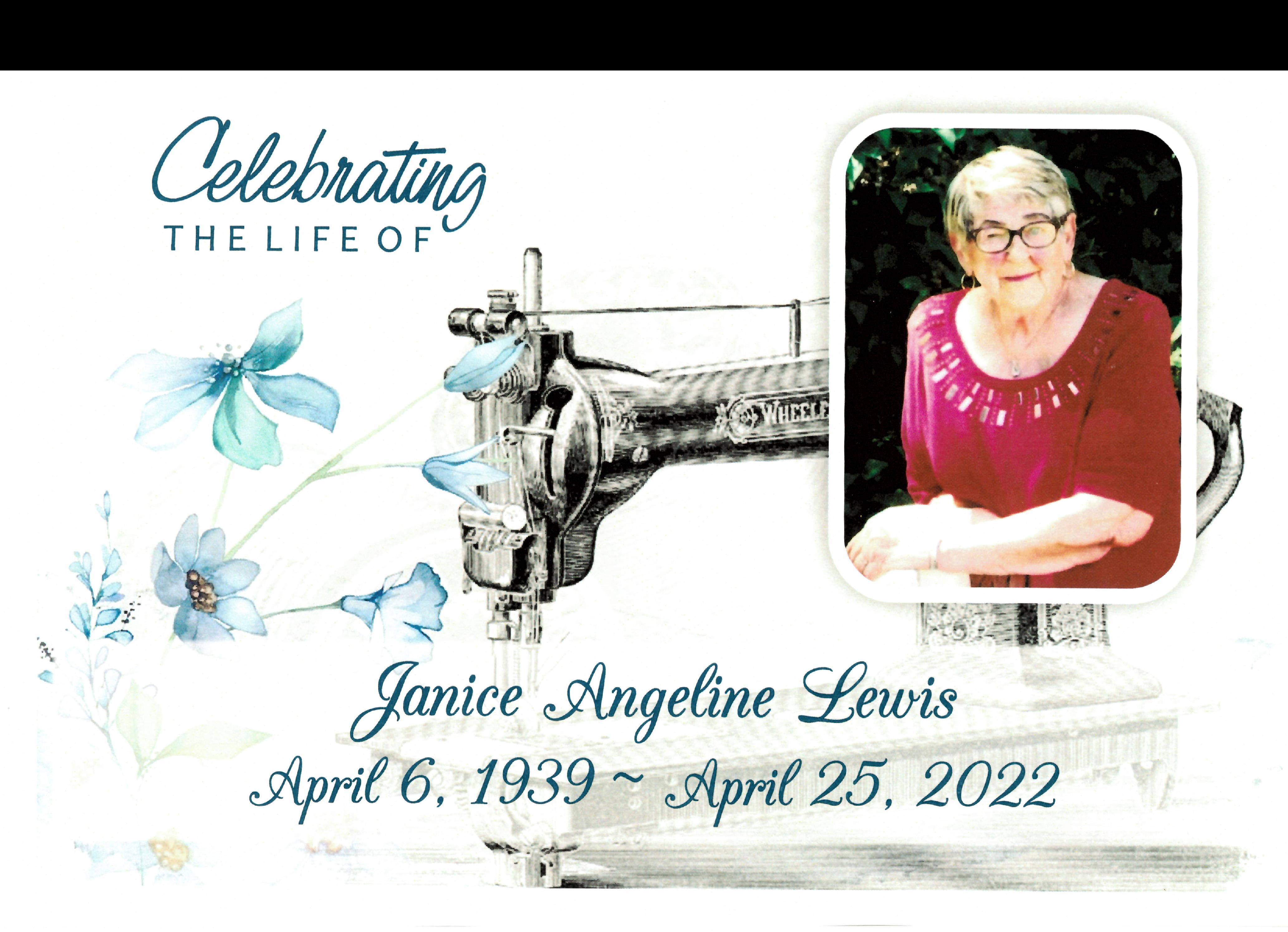 Janice Lewis's Memorial Folder