Reuben Beyer, 86, died on Monday, August 15, 2022, at his home near Barnesville, MN, under the care of Hospice of the Red River Valley, with his family by his side.
Funeral Services will be 2:00 PM, Friday, August 19, 2022, at Our Savior's Lutheran Church, Barnesville, MN with Rev. Randy Whitehead officiating. Burial will follow in Little Bethany Cemetery, rural Barnesville.
Visitation is 5-8 PM on Thursday, August 18, 2022, at Dobmeier Funeral Home in Barnesville. Visitation will continue for one hour prior to the funeral service on Friday.
Reuben Warren Beyer was born on March 27, 1936, to Reuben and Emma (Schultz) Beyer in Montpelier, ND. At the age of five, his family moved west of Barnesville, MN. He attended country school. As a young boy he worked on the family farm near Barnesville. At the age of 18 years old, his father died and Rube took on the task of running the farm. Rube married Fran Siggerud on November 27, 1956, at Little Bethany Lutheran Church. A few years later, he went to Lee's School of Barbering in Minneapolis, MN. Rube ran his own barber shop in Barnesville for over 50 years.
Rube loved his family and having the grandchildren around. His favorite place to be was his oasis east of Barnesville. He enjoyed hunting, fishing, motorcycling, and watching the birds. Rube was musical and sang and played his guitar in many bands throughout his lifetime. He had a love for the man in black, Johnny Cash.
Rube is survived by his wife of 65 years, Fran of Barnesville, MN; two children: Stephanie (Wes) Anderson of Barnesville, MN; and Stacy (Kim) Weishair of Pelican Rapids, MN; grandchildren: Brooke (Ben) Rodriguez, Jordan (fiance Sage) Weishair, Weston (Jackie) Anderson and Ashley (Phil) Nelson; five great grandchildren: Mariah, Cameron, Madison, Chester and Liam; a sister, Delores Lerbakken of Fargo, ND; and several nieces, nephews, other relatives and friends.
Rube was preceded in death by his daughter, Tammy; granddaughter, Jessica Weishair; his parents; and two sisters, Darlene Flateboe and Beverly Gulbranson.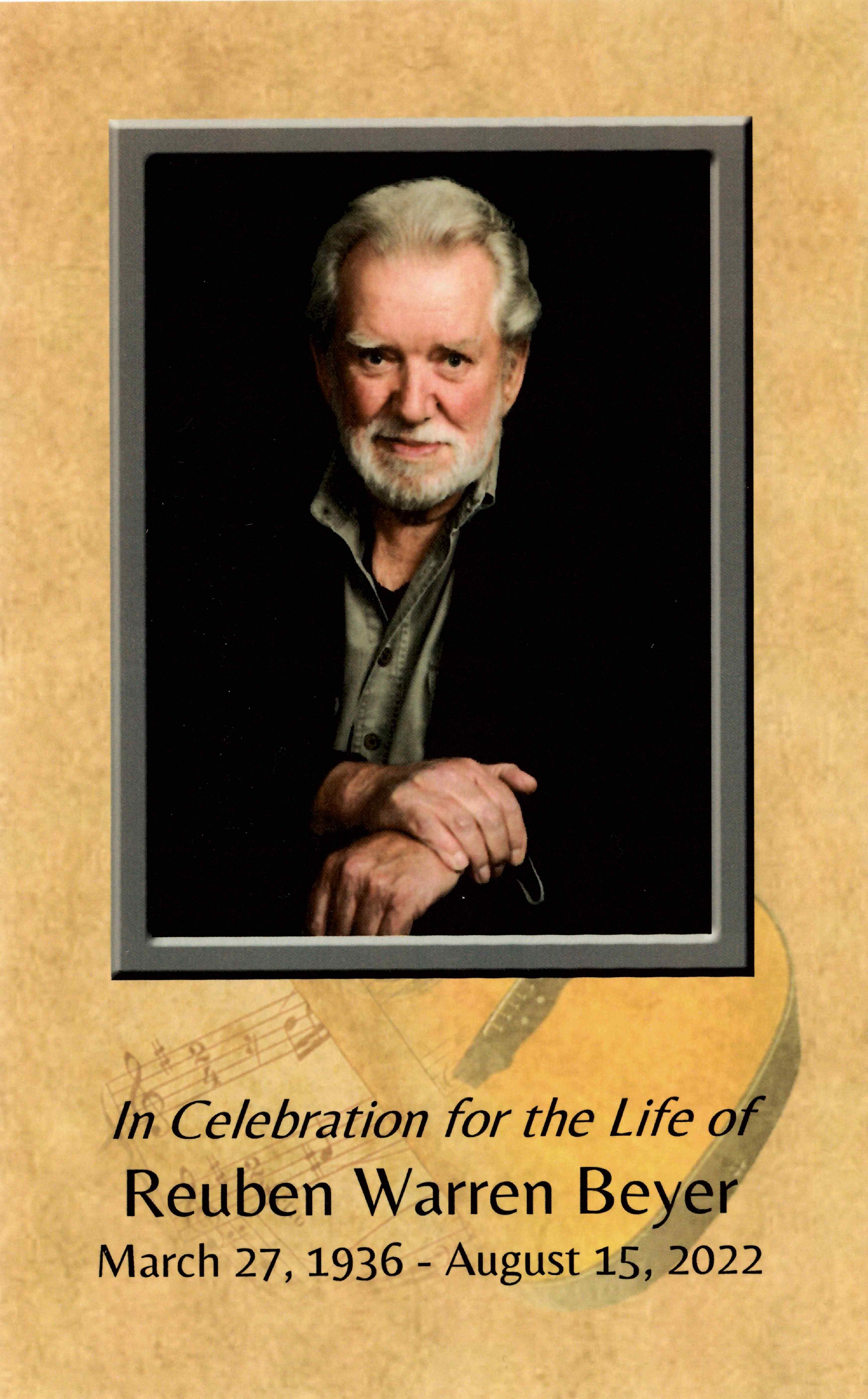 Rube Beyer's Memorial Folder