Ross Renecker, Jr., 63, of Fargo, ND, formerly of Barnesville, MN, passed away at Sanford on Broadway, on Wednesday, June 15, 2022.
Funeral Services will be Monday, June 20, 2022, at 11 AM at Our Savior's Lutheran Church, Barnesville, with Rev. Chris Leach officiating. Burial will follow at City Cemetery, Barnesville.
Visitation will be 1 hour prior to the funeral on Monday.
Ross Keith Renecker, Jr. was born on January 30, 1959, born at St. Ansgar Hospital in Moorhead, MN to Ross Keith and Avis Marlene (Julsrud) Renecker. He was baptized and confirmed at Our Savior's Lutheran Church, Barnesville, MN. He attended elementary and high school in Barnesville, graduating in 1977. During high school he was active in wrestling.
During his early years he loved his four barrel four speed, throughout his life he also loved his 1970 Plymouth Duster with 340 V8 engine.
Following high school, he went to Moorhead Technical School studying auto mechanics where he got his SAE degree. He then went to work for Burke Lincoln Mercury and then Interstate Standard. Ross then moved to Omaha, NE and worked at Precision Auto. He was in Nebraska for a few years before returning to the FM area. He worked at McNelious Steel in West Fargo. After that he worked for Scott Mollar, in Moorhead as a millwright, that later became Gateway Building Systems of West Fargo, ND, working as a parts manger.
Ross enjoyed stock car racing with Paul Johnson and served as his pit boss. He also enjoyed all aspects of the racing world including working the tow truck at the races in Glyndon and West Fargo. He was still working on cars and with Norm Olson, Cole Schill, his son-in-law, William and granddaughter, Brandy Smith. He has hit every race track in the area and he enjoyed giving advice on the race car and what it needed. People asked for his advice all of the time. His life activities include spending time with the grandkids and traveling. He loved taking his boat out fishing all over but especially on Spirit Lake.
Beginning in 2000, Ross lived in Horace, ND, and for the past two years has lived in Fargo.
Ross could fix anything. Sometimes referred as the jack of all trades.
Ross married Terry Braaten in 1986, and they lived in Moorhead. With this marriage he inherited a daughter and a son, Melissa and Dustin.
Ross is survived by his brother, David (Theresa) of Barnesville, MN; and their sons, Travis Renecker of Washington State; and Rusty Renecker, of Louisiana; Rusty's ex-wife, Kaila Januscheitis, and their children, Brynlee and Sawyer of Moorhead; his brother, Carl of Fargo; Ross's ex-wife, Terry Braaten of Moorhead, MN; son, Dustin Braaten of Moorhead, MN; and daughter, Melissa (William) Smith, of Twin Valley, MN; 5 grandchildren: Rylee, Brandy, William Jr, Payton and Willow; and his precious cat Oreo .
He was preceded in death by his parents; and one sister, Mary Renecker.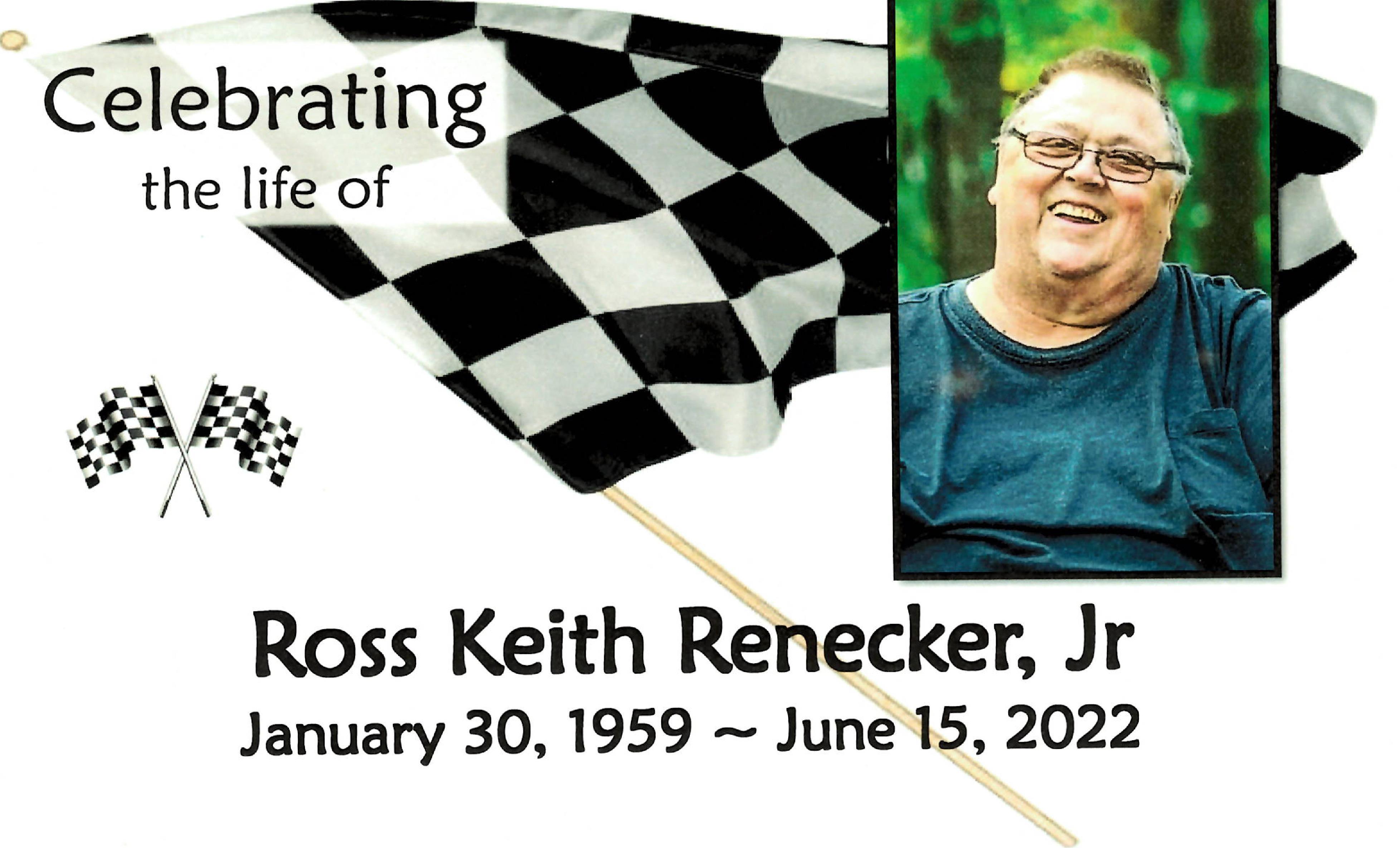 Ross Renecker's Memorial Folder