Wilbert Curtis Scheffler passed away at Sanford Hospital the evening of September 16 with his wife, son, and daughter at his side. He was born September 23, 1929, to Willie and Helena "Lena" (Fankhanel) Scheffler in rural Barnesville. He graduated with the Barnesville High School Class of 1947. Wilbert remained on the family farm until drafted into the US Army in 1952 and served in the Korean War where he was awarded the coveted Combat Infantry Badge and multiple medals. The experience left a profound effect on him every day for the rest of his life.
Wilbert had an early interest in electronics and self-taught himself to repair radios and televisions. For many years, he operated Scheffler TV & Radio until modern electronics made repairs obsolete. He lived on the family farm until 1999 then moved into Barnesville. Country and old-time music brought him much solace and enjoyment through the years and he loved dancing, especially waltzes. He was a huge fan and friend of entertainer Albert Mikesh. Wilbert met his wife, Mary Ann Nathe, at a dance in Fargo in 1972. He had a tendency to be a cat whisperer and loved nature and wildlife.
He was a member of the Veterans of Foreign Wars, American Legion and Disabled American Veterans. Wilbert served as Quartermaster at the Barnesville VFW Post #4628 for fifteen years and participated for many years in the Barnesville Honor Guard at military funerals.
Survivors include his wife, Mary Ann; son, Bill of Moorhead, MN; daughter, Peggy (DJ) Klocke and their children: Brekken, Sayer, and Odessa of Barnesville, MN. He is also survived by one sister, Eleanor Siggerud, of Barnesville. Preceding him in death besides his parents are his sister, Pearl Loyal; brother, Lloyd Scheffler, and Klocke Grand Angels.
Wilbert's birthdays were celebrated in grand style since his 90th, and he was looking forward to a 93rd birthday party with music provided by Albert Mikesh and Eric Roggenkamp. Instead they will be part of his funeral service to be held on his birthday, September 23rd, at Dobmeier Funeral Home with visitation beginning at 10:00 am followed by services at 11:00 am. Interment will be at the Fargo National Cemetery at 2:00 PM.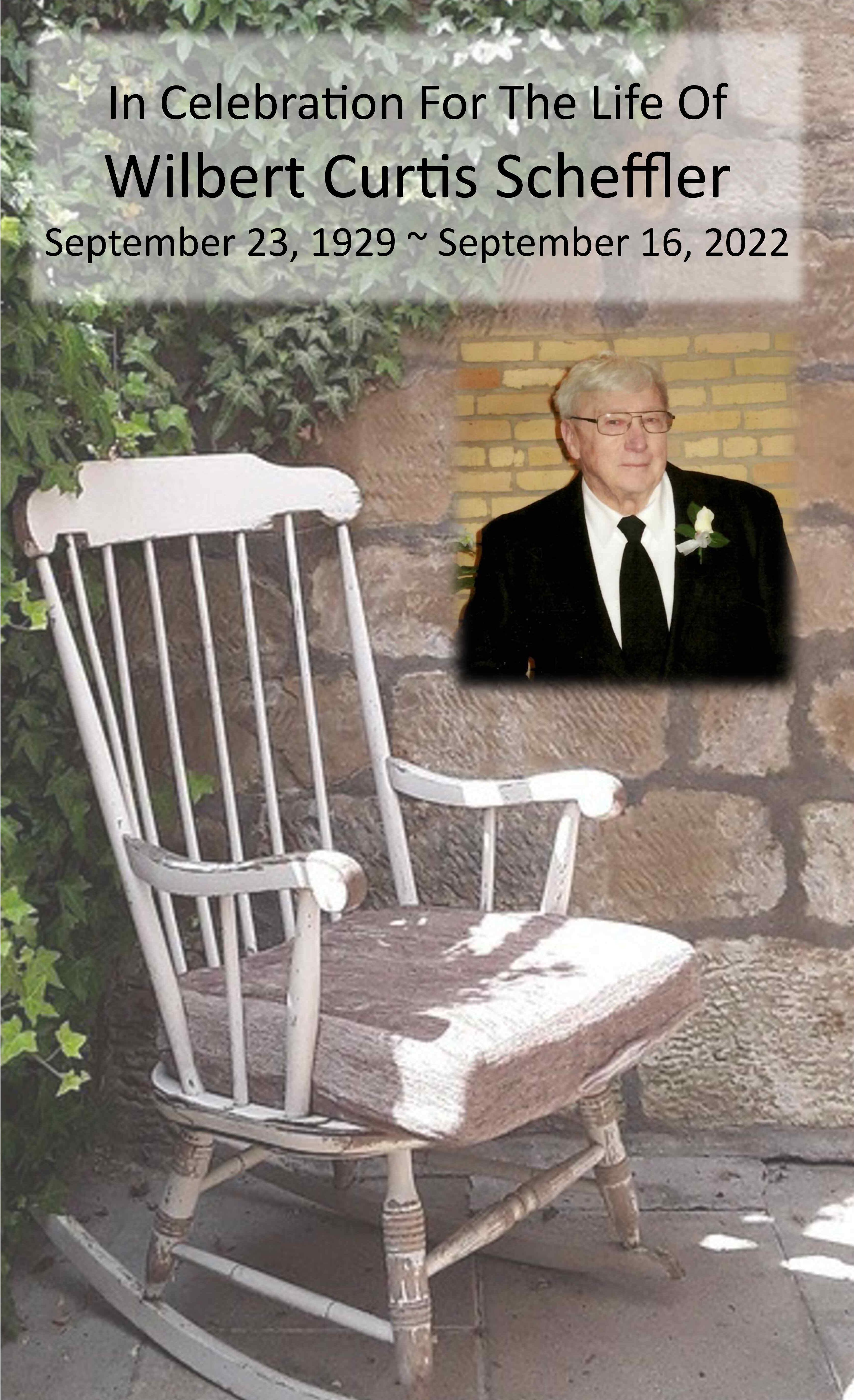 Wilbert Scheffler's Memorial Folder